PATTERN DISCOVERY TOOL
PATTERN DISCOVERY TOOL is a free software which allows to seek exhaustively patterns both short and
very spread, in genomic sequences. User can set the kind of pattern to search: number of words making up pattern,
their maximum length, minimum and maximum distance among them. It is very fast because utilizes a buffer to keep
data red from input file to minimize accesses to hard disk but also it has been rebuilt and optimized some indexing
function to the strings. Its graphic interface allows to easily set the parameters that characterize the motifs being sought.
This tool handles very large data sets and runs on the Windows operative system.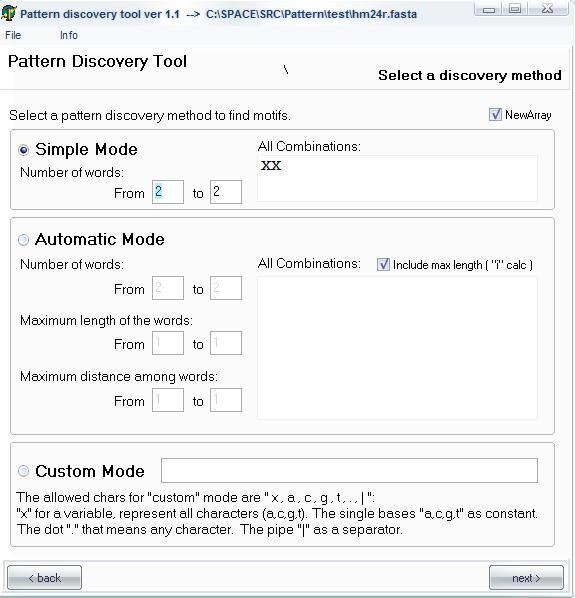 In preparation
---